As much as we want to believe that wedding planning will be a joy-filled journey with zero road blocks and the same enthusiasm and support for your vision of your wedding day that you hold, unfortunately many couples come to find that within their wedding planning they are met with some criticism of their plans, dreams, and vision for their day. Continuing on in my wedding planner guest blogger series is the Cherry Levin of Vows and Promises Wedding Consultation and Design lending her wisdom in a thorough wealth of information on how to handle these issues!
As a wedding planner, my job is to help couples navigate the complexities of wedding planning. My services are based on good business and organizational skills. I assist in the selection of vendors who will bring the couple's dreams to fruition yet stay within a prescribed budget. And, an additional responsibility is to ensure that the wedding day will flow smoothly. Yet, numerous times, the important part of my role is tied to the gray area of psychology and not mentioned in any of the training classes offered for wedding planners. While a plethora of information is available on topics such as ways to trim the budget, defining a uniquely personal style, hot colors and trendy designs, along with DIY ways to add zest your wedding, few articles speak to advising couples or planners how to deflate areas of family tension that arise as an inevitable part of wedding planning. So, when brides often ask me how they can stay true to their own vision, dreams and budget while attempting to appease important family members who may be pulling in different directions, I answer: negotiate space. Here is my explanation for this statement.
The traditional white wedding (here I am referring to a bride in a white dress who carries flowers, is attended by her friends and brought into the ceremony by her father and is handed to her new partner) is a complex rite of passage. It is a compilation of little bits and pieces of rites that date back well into Classical Greco-Roman society with bits of English traditions thrown in. Yet, in a world that offers little choice for the timing of birth or death, weddings are full of choices. Most of you are free to choose who to marry, when to marry and how to marry because others have paved the way for those freedoms. Yes, you must consent publically or the deal is off! Yet, the traditional white wedding that we know today often presents challenges to couples that are not readily addressed in popular media. The most frequent of challenges, in my experience, is usually enacted between the bride and her family, especially her mother. In a nutshell, here's why: the newly betrothed bride thinks the wedding she is planning is "hers." Unfortunately, she may quickly find out otherwise as her mother wants to put her proverbial two cents in because the parents think the wedding is partially theirs. And, especially if they are helping to pay for it. The wicket can get sticky quickly under these circumstances.
Let me share this real-life example with you. My bride, a lovely young woman, recently engaged, had her heart set on a garden wedding. Her fiancé was in the military and would be transferred soon so the wedding must take place quickly. The couple found an amazing venue; not only was it in their price range and but it was luckily available for their preferred date. This date was special because it coincided on the twentieth wedding anniversary of the groom's parents who were planning to come from Europe to be at the wedding. But, when the couple joyfully announced their good fortune to the bride's parents, the mother of the bride reacted strongly. And, not in a good way. She insisted, loudly and rigorously, that her daughter must have a church wedding. After all, when she married the bride's father, he had been divorced so she was unable to realize her dream of flowing down the aisle of a huge church with light from the stained glass windows shining down on her chapel-length lace train. Instead of her dream church wedding, she wore a suit and married in the backyard of her family home. She always felt a little cheated and determined that her daughter would not have a similar feeling about her wedding. So, ever since her daughter was born, she had dreamed of the day her daughter would be married with all the pomp and circumstance that a church wedding can create. Her daughter, on the other hand, was vehemently against a wedding in a sacred space because of conflict with the groom's religious background and truly had her heart set on the beautiful secular outdoor garden wedding. It all seemed perfect: the place, the date, the avoidance of religious issues; so why, she asked me, was her mother ruining her day?
This is how I explained the situation to the bride. I helped her understand that it is essential to recognize that each and every wedding creates a unique community composed of parents (in-law), siblings, close and distant relatives, best friends, old friends, co-workers, and business acquaintances. You will never have the exact group of people together again that you have celebrating your wedding. Each member of the wedding party, each guest is special or they would not have been invited. Not only is the bride on display with all eyes upon her (and thus her worry for perfection) but also the entire family is on exhibition. So, it is no wonder that people get a bit nervous about the whole thing. More often than not, it is the bride's mother that imposes her ideas and visions on her daughter. The bride's mother sets the standard of etiquette for the wedding by taking on the role as matriarch of the family. Most likely, she will take this role rather seriously. On the other hand, the bride should try to be generously aware that some women want their daughters to have what they, as young women, were unable to experience or were denied at their weddings. The real problem lies in the fact that the mother has become wrapped up in her romantic longings for the past and fails to separate her unrealized dream from her daughter's present and potential dream unfolding. Moreover, it is sometimes ironic that this lovely gesture on the mother's part may or may not be accepted on the part of the bride.
So many times, I see this familiar situation unfolding before my eyes. The situation can get really tense and some mothers and brides dig in. They won't budge and may become unreasonable. Then this happens: IF you don't . . . then I won't . . . and all of a sudden, you have a stalemate. During a stalemate, people may begin to feel and behave badly. The smallest hill becomes a mountain that cannot be scaled. The people involved sometimes say or do things they may regret later. This is my signal as a planner to put on my "Facilitator" hat and come to the rescue of the overstressed bride, and her older counterpart.
In my almost twenty years of wedding planning, I have seen more than one rational, loving woman turn into an irrational, foot-stomping monster. This being is completely on par with that oft- described bride-gone-wild, the Bride-zilla that brides and planners alike chuckle over. But, no one laughs at the Mom-zilla. If the truth is known, several of these have been close friends of mine yet we managed to get through the wedding maze and are still friends. So, the question becomes how can planners handle and redirect the forces that turn loving parental units into tempests that threaten to wreak havoc over the entire wedding and to derail the family dynamics that follow. My answer: by negotiating space.
A savvy planner can accomplish this with total honesty. First, you appeal to the mother of the bride. Quietly and clearly, you remind her that she had her turn. It might not have been what she dreamed but if she keeps pushing her daughter, then neither of them will experience the beautiful wedding that they both wanted. As my father would have said, "Two wrongs don't make a right." If you speak with your heart, then the bride's mother is probably listening by now. Then, I follow with asking her to take a deep breath and to step back and let me negotiate. What is the one special detail that she would like visualized from her dream to her daughter's wedding? Are there religious readings read by some special family member who was present at your wedding? Is there a meaningful piece of music we could play? Let's put our heads together. I maintain confidence that we will be able to do something to soften this change in venue and vision. Once that is relayed, I take it back to the bride and usually we are able to end the stalemate. In the little story above, we were able to convey to the bride's mother that a garden wedding would be most suitable for her daughter's wedding. The wedding took place on a bright spring day and all the family members were present. After the guests were leaving, the bride's mother came to thank me. Little did she know that I had just been in the same predicament with my own daughter and practiced what I preach. I took a step back, took a deep breath and closed my mouth! I am not saying that it wasn't hard: I've been planning weddings for quite a while. But when the day was over and I saw my daughter's face, I was perfectly happy. She had a beautiful wedding!
This is negotiating space. It means; give and take. Don't push and pull. Most couples planning a wedding really want their parents to approve of their wedding plans. Stand back and offer your opinion when it is asked for. This is not to say that mothers of the bride should not resist outrageous actions. Most try to limit their daughter's extreme behavior as the family is on display. Did anyone see the segment of Say Yes to the Dress when Randy found a perfect gown for a bride with tattoos all over her back, neck and arms? The mother was trying to cover the tattoos, the bride was trying to show them off. Somehow the dress Randy selected enhanced the bride's natural beauty and then the tattoos were not such a big deal for the mother. Another great example of negotiating space. If you can't do it yourself, call for help. Remember what is important and stay open for that!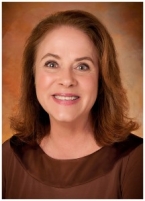 A distinguished graduate of the Association of Bridal Consultants' Professional Development Program, Cherry has planned and coordinated over two hundred weddings throughout the San Francisco Bay Area, the Wine Country and Lake Tahoe. She has also planned weddings in San Luis Obispo, Texas and locations throughout southeastern Louisiana from Baton Rouge to New Orleans.
Website:
http://vowsandpromisesca.com/about/
Save
Save