The last few weeks we have been talking about wedding planners  , and the fact is that many of my clients may not have it in the budget to hire a full-service wedding planner to work with them from start to finish in planning and executing their day. In that case, I always recommend seeking out hiring a private professional wedding coordinator to cover at least some of the responsibility and execution of the wedding. If left to friends and family, or worse- the couple themselves- it's VERY rare for a wedding day to go smoothly and stress-free for the couple and their friends, family, and guests. Leave to to the pro's, you guys- you will not regret it. But how much help exactly is the minimum to ensure a successful day?
I asked Ashley Ramirez of Eighteenth Avenue Events to share some wisdom in explaining how much time you must book your coordinator for at a minimum to ensure a successful, stress-free day.
The Difference Between Day-Of and Month-Of Wedding Coordination
We could talk all day about how venue coordinators are different than an outside coordinator or how important it is to have a planner and why, however today we have been asked to write a guest blog about the significant difference of 'DAY OF' coordination vs 'MONTH OF' coordination. Truthfully there really is no such thing as Day Of and I would really like to share why….
Imagine you have been called in for an interview for the BIGGEST job of your life, a life changing job, that is soo important to you, however you do not know anything about this particular company or title that you would be taking. Naturally, you would prepare for this job interview for weeks, studying the company, what your role would be, questions you need to ask and what questions they will ask you….but instead you go in for the interview on the DAY OF and know NOTHING!!! How in the world are you going to ace this interview not knowing anything? How is it going to go so smoothly when you are asked many challenging questions that you should know the answers to? You will feel like you need to ask for a life line (call to a friend, aka THE BRIDE) in order to answer those questions. Well I want to tell you that it is IMPOSSIBLE. There is no such thing as day of especially when it comes to one of the biggest days of your life. You should not even want someone just for "day of" to come and possibly mess something up that could have been so easily avoidable had we been working together for at least a month prior.
The reason why the month leading up to your wedding day is so crucial to have someone on board helping and working with you is actually for multiple reasons other than just being knowledgeable about your wedding prior to the wedding day. It is about the time all your RSVPs come in and it becomes a domino effect for all contract updates that need to be reflected by those numbers; such as your catering contract for the correct head count and specific meal selections (and to add in your vendor meals…yes we have to be fed too), your rental changes for less tables, chairs, linens, napkins, placesettings, floral updates for less centerpieces based on your new headcount or any last minute changes you want done, etc etc. You get the picture. Now do you really want to be the one stressed out contacting all your vendors again making contract changes and worrying about how much the new balance is for you to pay. We take care of all of that for you.
We also are in contact with all your vendors to make sure everyone knows their time of arrival and departure, where they load in and out of, the exact service they are contracted for, as well as getting all those final balances over to you in one email so it is easy on you. We have a final walk through with you to go over layout ideas and options and put together your floorplans. We also create a detailed wedding day timeline for all your vendors to know when everything is happening down to the minute of your wedding day. This includes when dances and speeches are happening (in what order), what songs are to be played and when, when to make announcements, meal selections, and much more!
Lastly, we are there to lead you in your wedding rehearsal whether that is the day or a few days prior to your wedding. In order to do all of this, we REALLY need to be on board for at least a month prior to your wedding, please do not forget how much detail and preparation goes into your BIG DAY!!
When planning your wedding and thinking about hiring a full service planner or coordinator, please make sure to hire a professional who understands your wedding, your wants and needs, and who you truly connect with and trust…it will make a world of a difference for a successful major life event!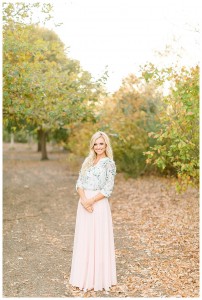 Photo courtesy of Jihan Cerda Photography
Ashley has been planning weddings for almost 10 years and started her company Eighteenth Avenue Events in 2009. She has offices in both Austin Texas and San Francisco California, however plans destination weddings often as well. With a background in Interior Design and a passion for love and marriage, helping couples create their perfect romantic day is a dream come true for her. She loves being able to walk into a room and see the unique space she created for someone on the biggest day of their lives.
Her work has been featured in Ceremony Magazine, Pacific Weddings Magazine, Ruffled, Wedding Sparrow, Wedding Chicks, Wed Society, Fab You Bliss, The Lovely Bay, Borrowed & Blue, and Pizzazzerie.
Social Media:
Website: http://eighteenthavenue.com/
Facebook: https://www.facebook.com/eighteenthavenue/
Instagram: https://www.instagram.com/eighteenth_avenue_events/
Save
Save
Save